The Service List View page is available on the web portal under the Member's section, under the Volunteer Opportunities menu section. When the page first loads it looks like the following: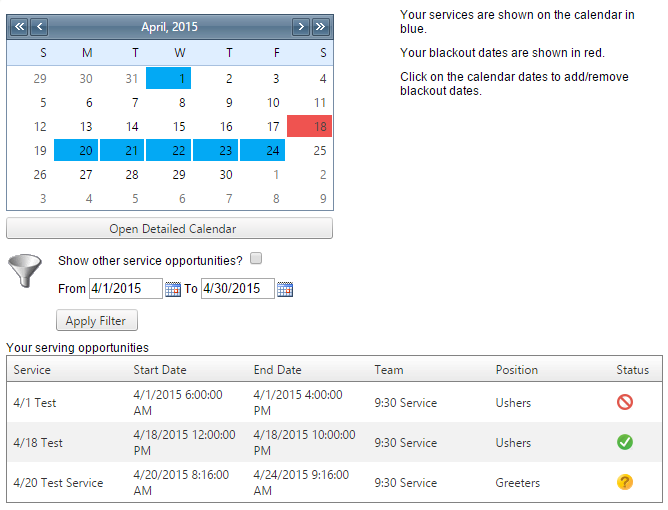 The calendar and the From and To dates on the filter shows the current month when the page first loads. The calendar shows all services for the current month. Any service that is a past service has disabled status icons. (

,

,

, or

).

The calendar displays days for services or days that have been marked as blackout dates. Service days are highlighted in blue on the calendar. Blackout dates are highlighted in red on the calendar.