The Arena Web Portal now has a Service List View page where church members can manage their service opportunities, add blackout dates, and sign up for available service opportunities.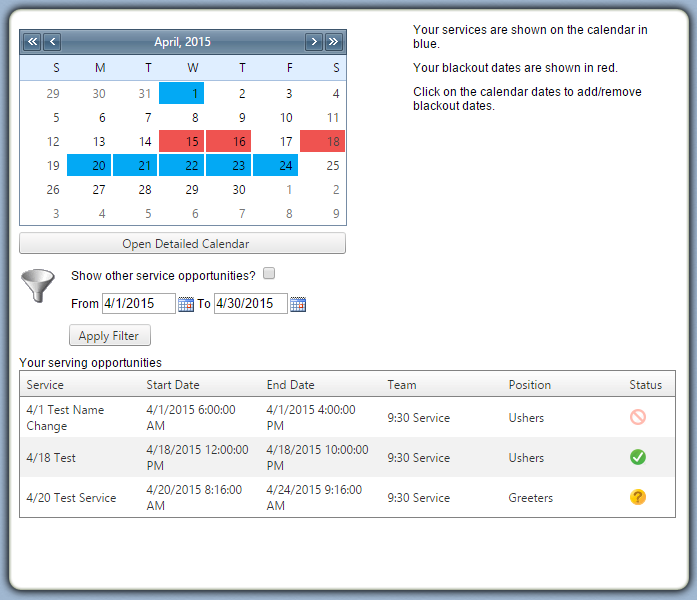 For services to display in the Serving Opportunities data display, the service position must be marked to Allow Signups. Click the Edit

icon for a position to select the Allow Sign Ups check box in Arena (portal 1).


Positions marked as Prerequisites Required require that the volunteer signing up for a position to be marked on the service's serving tag as prerequisites being met on the Tag Member Details.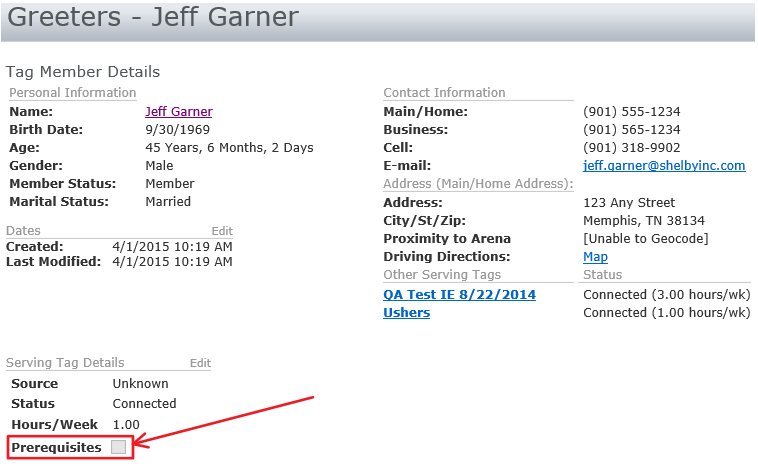 If a service is marked Prerequisites Required and a user attempts to sign up for the service but they have not been marked as having met the serving tag prerequisites, they receive an error message on the Save Member pop-up and the Ok button is disabled.

When this volunteer record is saved, there is an email notification automatically sent to the serving tag owner.