Prayer Requests that need approval display on the Approve Prayer Requests page after entry. Use the filters to display specific prayers. You can view and approve a specific prayer or approve several prayers.
1. From the Approve Requests page, click the Name link to view the prayer request. You can optionally check the check box in the far left column for each prayer to approve.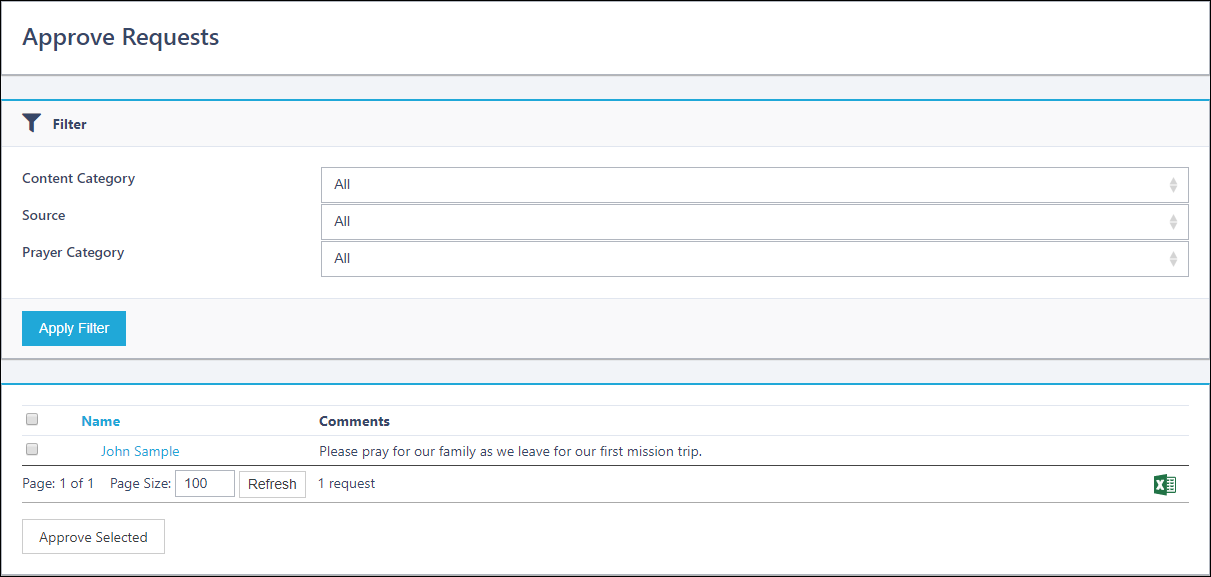 2. Review the prayer request.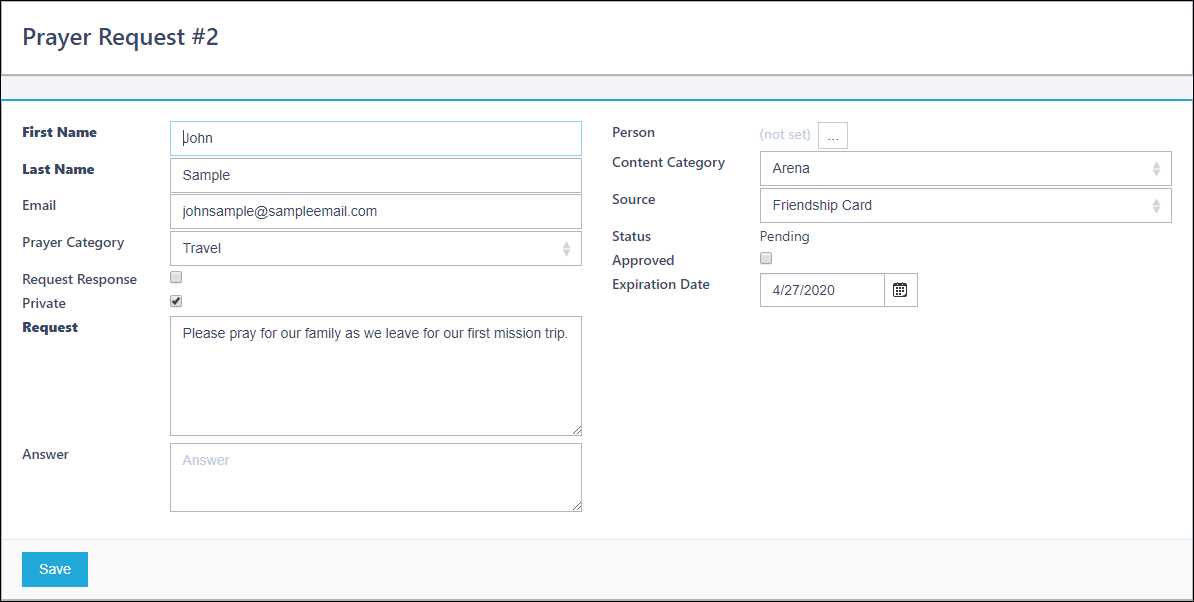 3. Check the Approved check box.
4. Click the Save button.