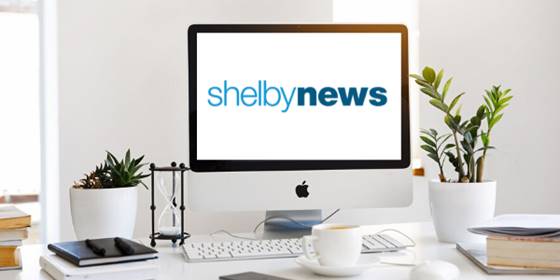 We hope that you enjoy reading our newsletter each month as we keep you "in the know" regarding our platforms and services. The January edition includes some tips that we hope help you grow your ministry and minister to your congregation.
In this month's newsletter we'll cover:
Use Interactions to Close the Backdoor in the New Year

Skip the Line in January

A Complete Guide to Digital Forms for Churches

Quick Links to Year-End Help

Education Corner
We are here to serve you as you serve in your ministry. Have a blessed day and enjoy the newsletter!
Please note that our offices will be closed in observance of Martin Luther King, Jr. Day on January 17th.
Steve Pruitt
General Manager, Shelby Systems
Use Interactions to Close the Backdoor

in the New Year

Are you interacting with your members? We hope so. Did you know you can use your database to track your connections and interactions with those in your faith community?
Too often, individuals in our churches feel disconnected or that no one cares. That is the opposite of what we are called as the body of Christ to do, so here are some tools to help keep up with member interactions and contacts.
While we are often aware of keeping the "front door" of welcome open to the community, closing the back door means following up with those members or regular attendees who might be slipping away because they may not be feeling a link with the community of Christ.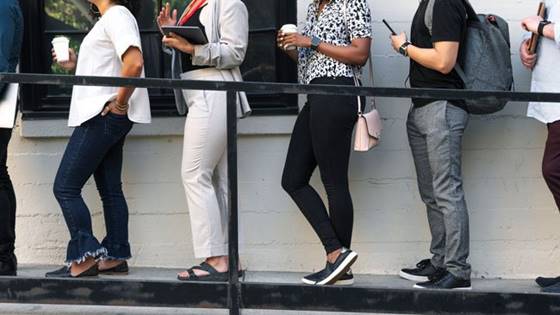 January holds New Year goals, excitement, and a slew of important tasks for Ministry Administrators. Since many of these responsibilities are done once a year, many of our customers reach out for assistance from our Support Team in January. We love connecting with you in this time, but also know you have a lot to accomplish and deadlines to meet. Do you know all the ways you can reach out to our team and find resources?
The Community is your main source for self-help information and an avenue to communicate with other Shelby users to help you and your staff to be more efficient in your ministry.

Visit Shelby Community

Training is integral to success with our products. Prefer one-on-one assistance with a trainer? We have several paid options available. In Application Help Documents is available in all our platforms. You will find a question mark icon in the upper right corner of the screen where you can find a searchable index of step-by-step how-to articles.

Visit Training Options

Email training@shelbyinc.com
To ask a quick question or get detailed instructions on a particular task, shoot us an email and you'll receive a response within 48 hours.

Email support@shelbyinc.com

Chat live with a Support Representative and quickly obtain the answers you need.
As always, our team is just a phone call away if you need us. We will be hard at work to serve you well and keep the wait to a minimum.

Support is available Monday-Friday 7:00 AM to 6:00 PM CST.

Toll-free

1-888-697-4352

A Complete Guide to Digital Forms for Churches

Forms are integral to collecting information for your people and building a database that can help your church nurture relationships with those who attend and participate in church services and events. Some people still enjoy filling out paper forms to register for a church event, and some church staff don't mind taking the time to enter that information into a computer or filing it away in a dusty cabinet.

However, as a church leader, you may be frustrated with losing those hard copies or having to manually input duplicate information that takes up more time than you probably have. Technology can make your administrative life easier by coordinating processes and simplifying tasks. Learn how you can build and implement your forms in ways that optimize your time and engagement with your people.

P.S. If you missed out on our Winter Forms Showcase Series, you can still catch the replay to see what the latest and greatest forms features are!
Quick Links to Year-End Help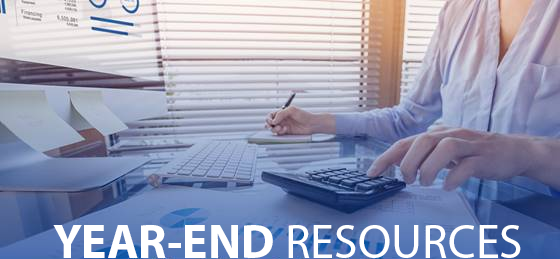 Our support and training teams have consolidated a number of resources, (including blogs, videos and documentation), that will be helpful as you prepare for Year-End. If you are processing W2s, 1099s, contribution statements, creating another financial year, entering budgets, etc., please take a moment and review.
Here are a few of the topics included:
Our team also put together this free Ministry Toolkit that comes jam-packed with resources to help you put a stamp on 2021 and get ready for 2022!
Year-End Tips (Ministry Toolkit)
Upcoming Webinars
Advance Your Knowledge Webinar: Useful Tips Regarding Giving Statements
In this webinar, your presenters will lay out several things to remember when preparing for, designing, and sending out Giving Statements to donors. Whether you track pledges or not, snail mail or email statements, or use Arena, ChMS (ShelbyNext Membership), or Online Giving there will be good information to benefit your processes.

You don't want to miss this FREE webinar! Register now and reserve your spot.

Wednesday, January 12
2:00-2:45 pm (Central Time)

Workshops
Year-End Procedures Virtual Workshops
Are you ready for Year-End? If you are not ready or you just need a refresher course, we still have some upcoming Year-End Procedures Virtual Workshops available, where you will get:
Two hours of interactive classroom training led by a certified staff trainer.

A step-by-step workbook to keep as a resource.

A Year-End Procedures Checklist.

To ask questions and have a discussion with the trainer and others in the classroom.

A great price - only $50 per attendee.
Some of the topics that will be covered during the workshop include:
General Ledger - year-end closing

Payroll - W2's, ACA Report, 941, bonuses

Accounts Payable - 1099

Giving  - statements, transferring or correcting gifts

And much more...
We look forward to helping serve you and your ministry - view the workshop times and sign-up today!
Winter Forms: A 3-Part Webinar Series
Step-by-step, we'll guide you through creating and managing three common types of year-end forms, with time left over for Q&A.
Shelby Systems, 7345 Goodlett Farms Pkwy, Cordova, TN 38016