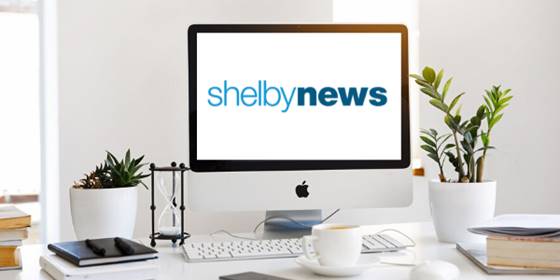 We hope that you enjoy reading our newsletter each month as we keep you "in the know" regarding our platforms and services. The October edition includes some tips that we hope help you grow your ministry and minister to your congregation.
In this month's newsletter we'll cover:
Google Pay Now Available for Giving and Forms

IRS Changes the Filing Regulations for W2s and 1099s

Updated Look to Individuals and Search Screens in ShelbyNext Membership

New for Shelby Financials

Webinar Resources
We are here to serve you as you serve in your ministry. Have a blessed day and enjoy the newsletter!
Steve Pruitt
General Manager, Shelby Systems
---
Google Pay Now Available for Giving and Forms

Many folks use what is called a digital wallet as a way to pay for things online or with their phone. Google Pay is a very popular digital wallet option, so opening this up on your Forms could make things easier for many of your donors or those using your Forms. There is no extra fee for using this and it is very simple for you to implement.
---
IRS Changes the Filing Regulations for W2s and 1099s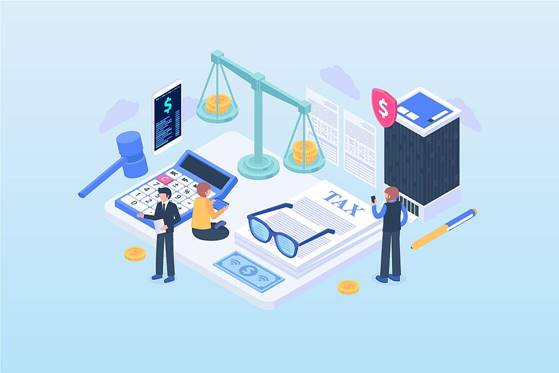 The IRS has drafted new regulations concerning year-end (W-2, 1099 & 1095) filing that will be impacting nearly all Shelby users in coming months. Nelco, our partner for year-end reporting, helps to keep you informed of these changes. You can find out how these proposed regulations will impact you and find easy filing solutions and stay up to date with Nelco. Learn more from their website: NelcoSolutions.com/E-File-Threshold
We are doing a deep dive into these topics and the solutions to the challenges they present on October 20th at 2:00pm Central Time. Sign up early for this FREE webinar.
---
Updated Look to Individuals and
Search Screens in ShelbyNext Membership
In an ever-increasing attempt to simplify the software and improve the user experience, there have been some changes to the most used screens in ShelbyNext Membership, Individuals and Search.

Instead of needing to navigate to several pages or having to search in a different place for a function, the goal was to give as much functionality as possible and make it simple for users to use a search function, manage duplicates, import records, or add a new record. All of this is now on the main screen easy to find.
From one screen you can now do all of this:
Search

- either using simple search, advanced or query search

Choose Lists

- Show All records, Directory names, or just Visitors

Add or Import

- bring in or enter new records

Manage Duplicate records

– Find or merge duplicate records

Add Columns

– Temporarily add or remove columns to this grid

More options

– using the three dots export or update using Common functions

Order Created

– records will automatically be ordered with the newest records at the top


(this can be changed by clicking the name of a column to sort ascending or descending by that column)

.
---
New for Shelby Financials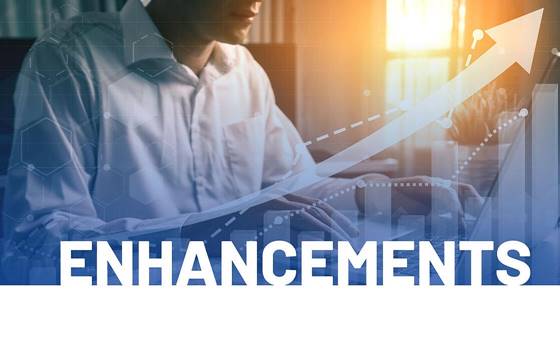 Don't Pay the Same Invoice Twice
With Shelby Financials Release 12.6 you now have the ability in Account Payable to make sure that you do not pay the same invoice multiple times.
Enter Accounts Receivable Easier and Faster
If you are accustomed to using your Tab Key (or the + key) to move from one field to the next, and you must tab several times across fields that you never, or seldom use, then you are going to love this new AR feature.
Webinar Recordings

Advance Your Knowledge: Making, Tracking, and Reporting Budgets

(September 22nd)

Learn about setting and tracking budgets with Shelby!
Manage Your Church Worship Services Simply and Effectively
Is your church paying for Planning Center to assist with volunteer scheduling and worship planning? Did you know that ShelbyNext has volunteer management and worship planning built right in?
Catch the replay of our recent webinar to learn how to:
Organize your services, series, and events with an easy-to-use planning tool

Seamlessly plan your next services

Collaborate and schedule with your teams and volunteers

And more!
Why pay for extra software like Planning Center when you can have an integrated planning software with ShelbyNext? Watch the free webinar replay now!
Upcoming Webinars
Things You Need To Know Before Year-End for eFiling Your W2s and 1099s
Join us for a webinar on October 20 at 2 pm CT to learn about the updates being implemented by the IRS and how the integration of Nelco Forms and Shelby Financials can help you:
Manage your church accounting and your taxes.

File Your W-2s and 1099s in minutes.

Save your church time and money.

Meet all federal and state requirements.

And more.
Secure your spot for this free webinar now!

Advance Your Knowledge: Purpose Driven Forms – Part 2 (Giving, Special Events, and Holiday preparations)

Mark Crain and Staci Sampson return to continue covering just a few of the awesome tools available in your Forms. Some of the many things we will cover are using ticketing, sign up slots, setting early bird rates, creating events with a size limit, and digital signatures.
It is not necessary to have seen Purpose Driven Forms – Part 1 to attend this webinar, but you will certainly want to view both webinars to get all the tips and tricks possible.

You don't want to miss this FREE webinar! Register now and reserve your spot.

Presented by Shelby Systems:
Purpose Driven Forms – Part 2
Wednesday, October 27
2:00-2:45 pm (Central Time)