How do I Void a Check in AP and PR?
---
Checks can be voided in both Accounts Payable and Payroll.
This Step-by-Step tutorial guides you through voiding a check in Accounts Payable. Voiding a check in Payroll is exactly the same except there is not an option to keep the detail as unpaid.
1. From the Accounts Payable menu, select Utilities -> Void Checks.

2. Click the Search

icon next to the Vendor field.

3. The Person Search window appears. Enter your search criteria, such as the first word of the vendor's company name (or last name of the vendor), and then click the Search button. Select the vendor on the grid and then click the Select button or simply double-click the vendor.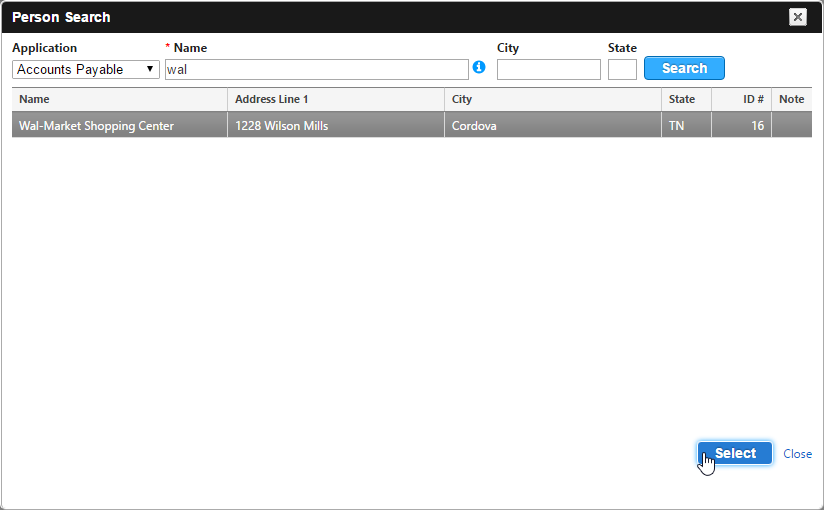 4. Click the Search

icon next to the Check # field.

5. The Check Search window appears. Click on the appropriate check number and then click the Select button.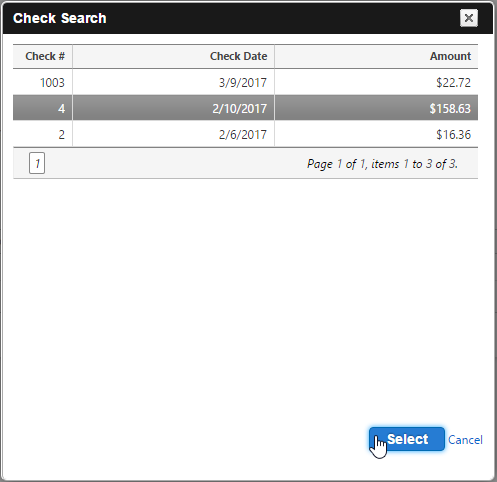 6. Notice the Check Date and Amount fields are automatically filled.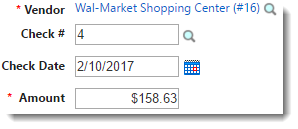 7. If all of the check information looks correct, click the Add to Grid button.
---
NOTE: Checks remain on the Voided Check grid even if you navigate away from the page or log off.
---

8. (optional) Click the Void Check Edit Report button to generate a report of the void checks.

9. Click the Delete

icon next to any checks that you want to remove from the void check process.
10. When you have the appropriate checks listed on the grid, click the Void Checks button to process the void checks.

11. The Void Check Register displays. Enter the Posting Date and then click the Finalize Post button.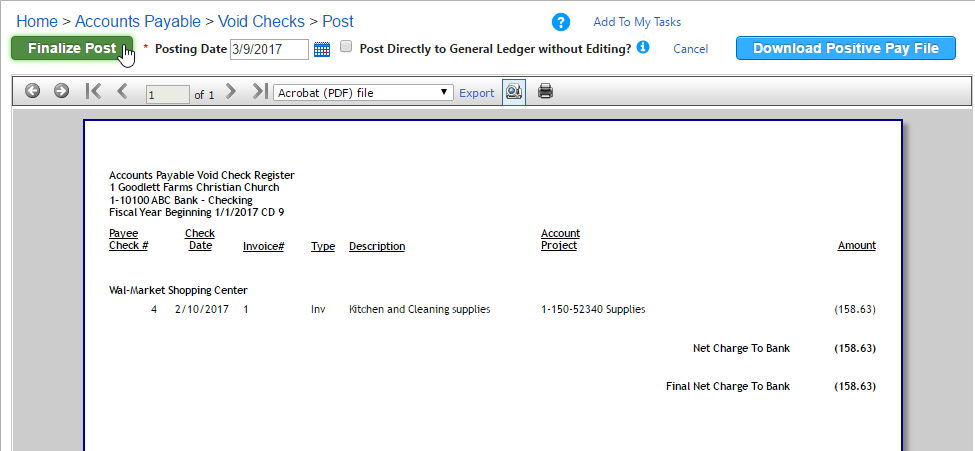 12. The Finalize Post window appears for you to verify the Fiscal Year, Period, and Date. Click the OK button to continue.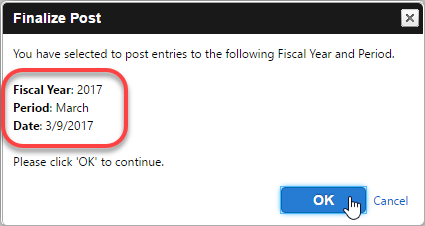 13. The Voided checks are processed and then the Accounts Payable dashboard appears.