Agents are system actions that can be set to run automatically on a specific day(s), specific time(s) and a specific frequency. This can include sending notifications and/or processing information.
1. From the Administration menu, click Agent Management option located under the ADMIN heading. The following screen shows two agents that have been added.
---
NOTE: Each agent can be started

or stopped

at any time by clicking the switch icons. You can also trigger an agent to be run by clicking the Run Now

icon. Use the Collapse icon to display the Job History.
---

2. Click the

icon to Add a New Job. This is where you add and configure an agent.
---
NOTE: The available fields vary depending on the agent selected.
---
3. Select a Agent Type from the drop-down list. You can change the Name if desired.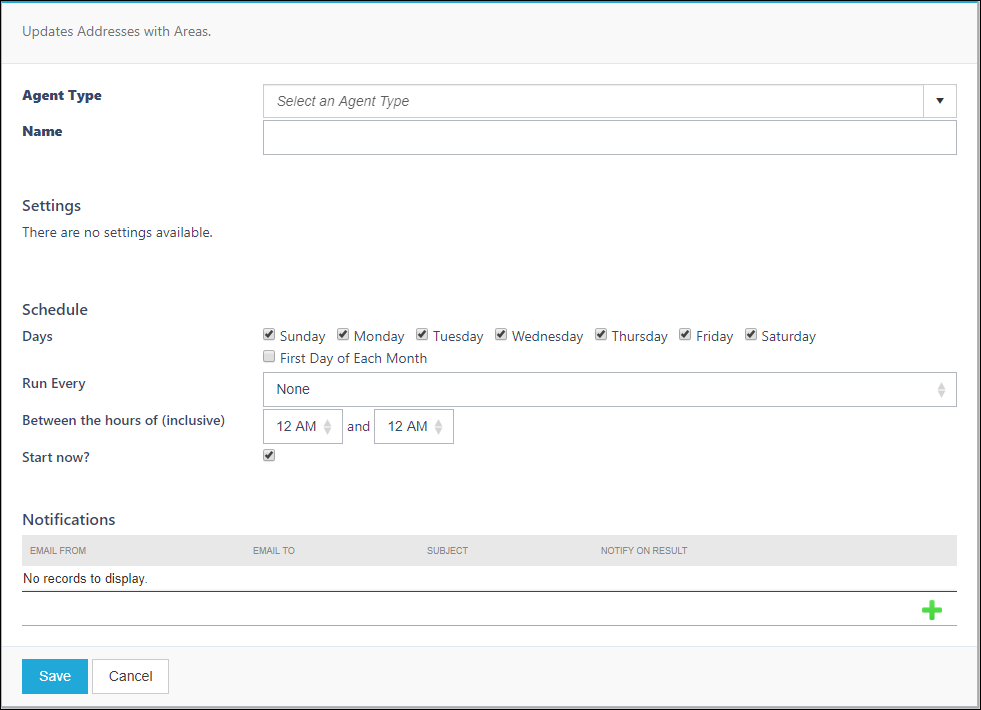 4. Some Agents have additional settings available. Configure the agent settings as necessary.
5. Choose when and how often you would like the agent to be run. Most agents have a suggested schedule that automatically populates.
6. Click the

icon to Add a New Workers to be notified.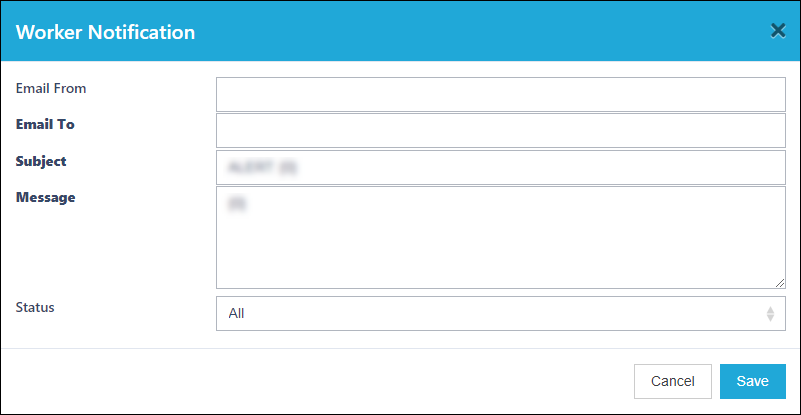 7. Click Save when done.