Labels are the printed receipts for Check-In for an Attendance Type or Attendance Type Category. Check-In has the ability to print one set of labels for a person who is checking into multiple Classes at once. The Classes have to be setup to print this type of label.
As you customize Check-In, review any current labels being used. While others may work with Arena Check-In, below are the label printers Shelby supports:
•Godex HD90
•Godex EZ-DT-2
•Godex EZ-DT-4
•Godex EZ-DT-4 Ethernet
•Dymo Twin Turbo 450
Select a Label
---
1. Click the Add New Label

icon to select a label.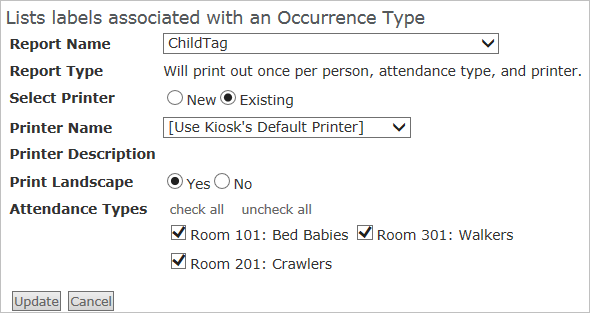 2. Select the Report Name to print from the Report Name drop-down for this Attendance Type.
3. Select the Printer to use. Default printer is set for the Kiosk so Existing is typical.
4. Select to Print Landscape or not. If No is selected portrait layout is used.
5. Click the Update button.
6. Repeat all steps for Attendance Types where multiple labels are needed such a child receipt and parent receipt.
Sample Default Labels
---
Attendant Child Receipt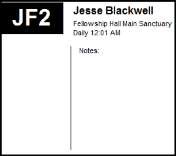 Parent Child Receipt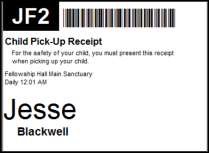 Child Tag