First, you need to start an Arena Automation Service. Follow the below steps for configuration of this service.
1. Go to Services.
2. Right-click on the Arena Automation Agent Service.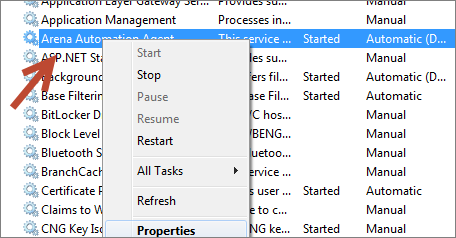 3. Select Properties.
4. Select either Automatic or Automatic (Delayed Start). Automatic (Delayed Start) is recommended for the purpose of the Service starting after the server startup is complete, on the occasion of a server reboot.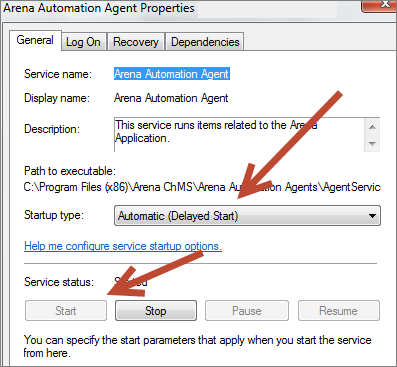 5. Click the Start button.
6. Close the window.
7. Verify the Service is running.